Annual Convention
May 22 - 25, 2023
IFDA Annual Convention & Trade Show
Embassy Suites by Hilton Conference Center Noblesville
13700 Conference Ctr Dr S, Noblesville, IN 46060
(317) 674-1900
Jerrit Clayton Classic Golf Outing
Benefiting the Indiana Funeral Education Foundation
What does the Education Foundation do you ask?
Support the funeral service practitioners of today - helping them to better serve their communities.
Ensure and secure future of the profession by helping recruit and train those wanting a career in funeral service.
The Indiana Funeral Education Foundation is committed to excellence in funeral service education and is proud to offer five (5) $2,000 professional development scholarships. These scholarships are available to any member of IFDA - licensed and un-licensed firm staff, individual, senior, and associate members.
The Indiana Funeral Education Foundation also awards four student scholarships for a total amount of $12,500
---
Annual Jerrit Clayton Classic Golf Outing - Benefiting the Indiana Funeral Education Foundation
May 22, 2023

10955 Fall Road
Fishers, IN 46038
CLICK HERE to register!
Title Sponsor

Lunch Sponsor

Beverage Cart Sponsor

Trophy Sponsor

Hole Sponsor

Hole Sponsor
Convention Registration
IFDA MEMBER RATE (Hotel cutoff is May 10th!)
Full Registration Early Bird $225 by April 28, 2023
Full Registration after April 28, 2023, $275
One Day Registration $225
Non-Licensed Registration $125 (full or one-day)
NON-MEMBER RATE
Full Registration $550
One Day $450
Students/Interns are ALWAYS FREE
Convention Speakers KEYNOTE SPEAKER John O'Leary
National Best Selling Author & Speaker
In 1987, John O'Leary was a curious nine-year-old boy. Playing with fire and gasoline, John created a massive explosion in his home and was burned on 100% of his body. He was given less than a 1% chance to live.
This epic story of survival (first showcased in 2008 with his parents' acclaimed book Overwhelming Odds) has never felt more relevant than as we live through the COVID-19 pandemic together.
John inspires 50,000+ people at 100+ live and virtual events each year. He speaks to companies and organizations across industries, including: sales, healthcare, safety, marketing, finance, faith, education and insurance.
Consistently described as "the best speaker we've ever had," John receives nearly 100% of his engagements from referrals. His schedule is a testament to the power of his message; his emotional story-telling, unexpected humor and authenticity make each presentation unforgettable.
John's genuine, collaborative approach to partnering allowed him to understand early that clients' biggest pain point in the wake of the fallout from the pandemic is team "burnout." To address this, John expanded his Live Inspired Coaching program to bring his keynote from inspirational to transformational. Early successes in the program have clients saying their teams are more focused, collaborative and engaged than ever.
SPONSORED BY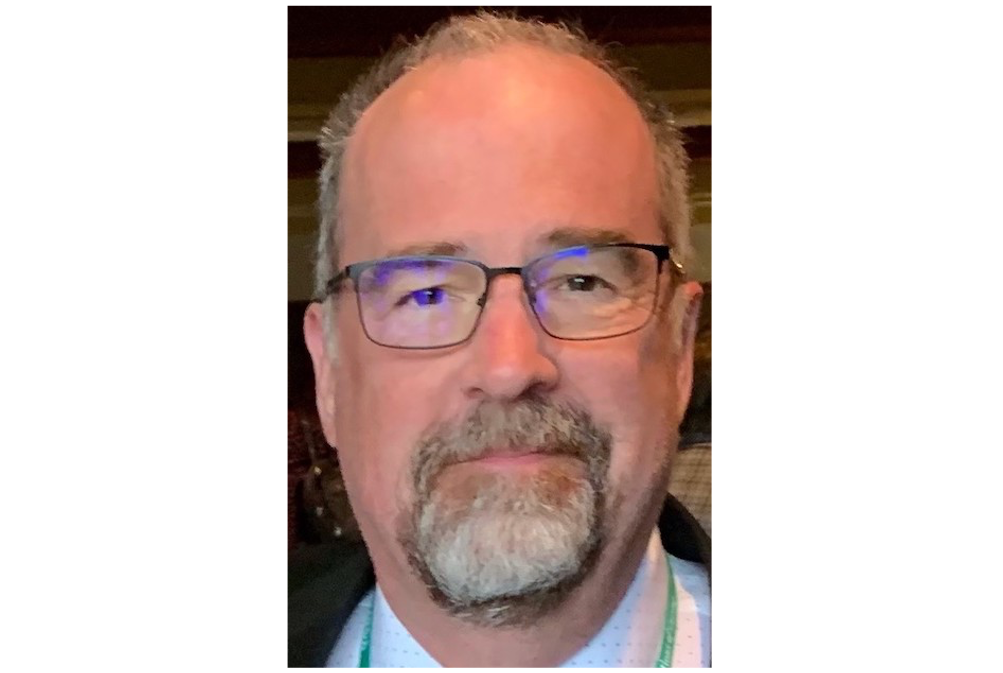 Jeffrey P. Bellefleur, BS, MS, MD
Anesthesiologist
Dr. Bellefleur graduated from the Wayne State University School of Medicine in 1990. After two years in an OB/Gyn residency, he completed a residency in Anesthesiology, followed by a Fellowship in Pediatric Anesthesia at Children's Hospital of Michigan. He remained on staff at CHM as a member of both the cardiac team and the spinal fusion team. Dr. Bellefleur was recruited to William Beaumont Hospital in Royal Oak, Michigan where he practiced for twenty years until his retirement in 2020. During his tenure at Beaumont, he was the Division Chief for several years. Dr Bellefleur's interest in funeral service and embalming began at the age of ten. In 2013, his passion was further fostered when he became friends with Sharon Gee-Mascarello after a chance meeting in Johannesburg, South Africa. Dr. Bellefleur was selected by Gee-Mascarello to serve as an Editorial Consultant to "Embalming: History, Theory, and Practice, Sixth Edition". Dr Bellefleur is an advocate for enhancing a better relationship between medicine and funeral service in hopes of providing excellent care for patients at the end of their lives.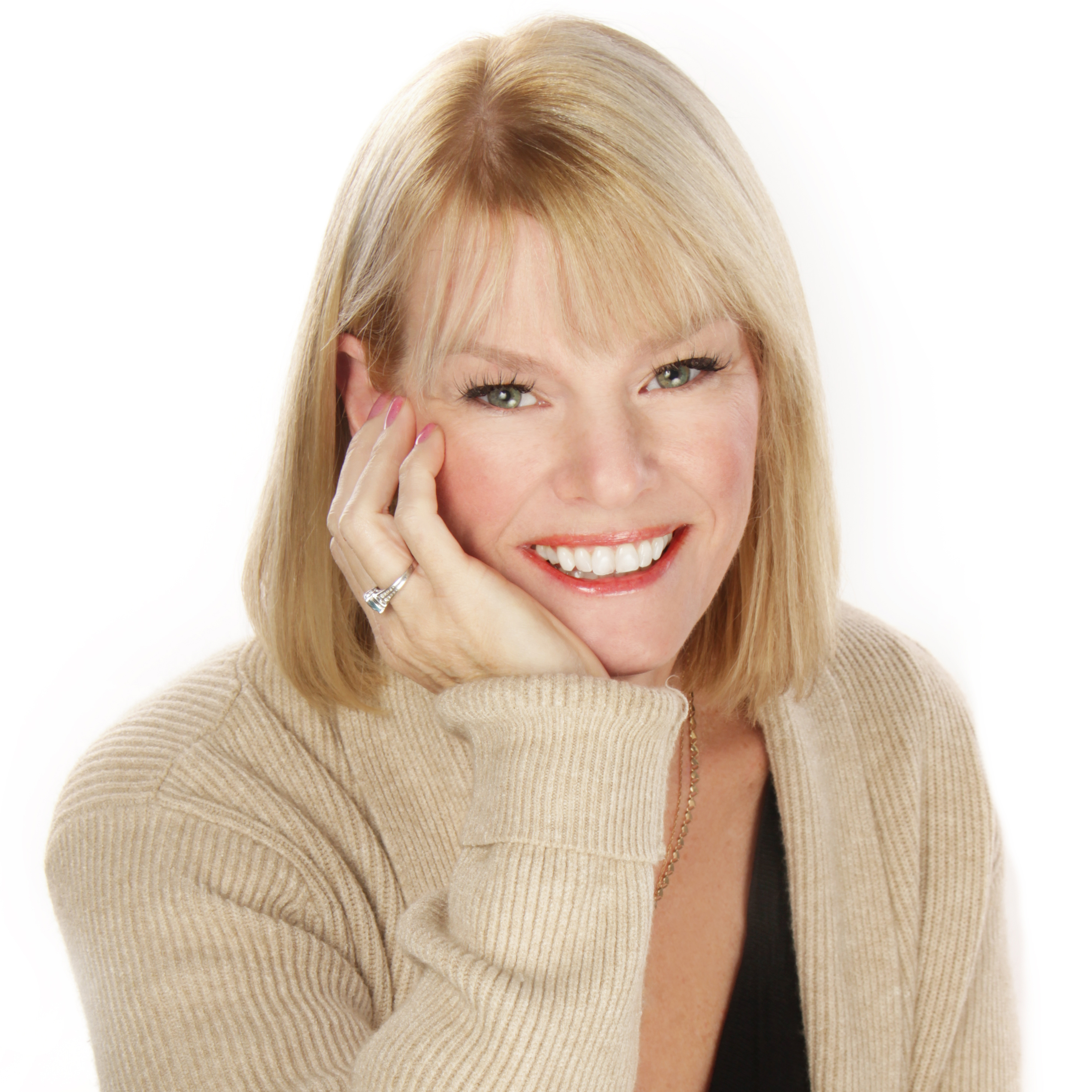 Lynda Cheldelin-Fell
International Grief Institute
Lynda Cheldelin Fell is founding partner of the International Grief Institute and international bestselling author of over 35 books including the award winning Grief Diaries series. A retired firefighter/EMT and bereaved mother, Cheldelin Fell has a background in trauma, grief, and holds a national certification in critical incident stress management. A popular keynote speaker and educator, she is a member of the continuing education faculty at Whatcom Community College teaching classes on resilience, managing grief in the workplace, and compassion fatigue. To research grief's impact on society, she has interviewed people around the world including societal figures such as Martin Luther King's daughter, and Heaven is For Real's Pastor Todd Burpo. She has earned six national literary awards and five national advocacy award nominations for her work.
PHONE: 360-510-8590
EMAIL: lynda@internationalgriefinstitute.com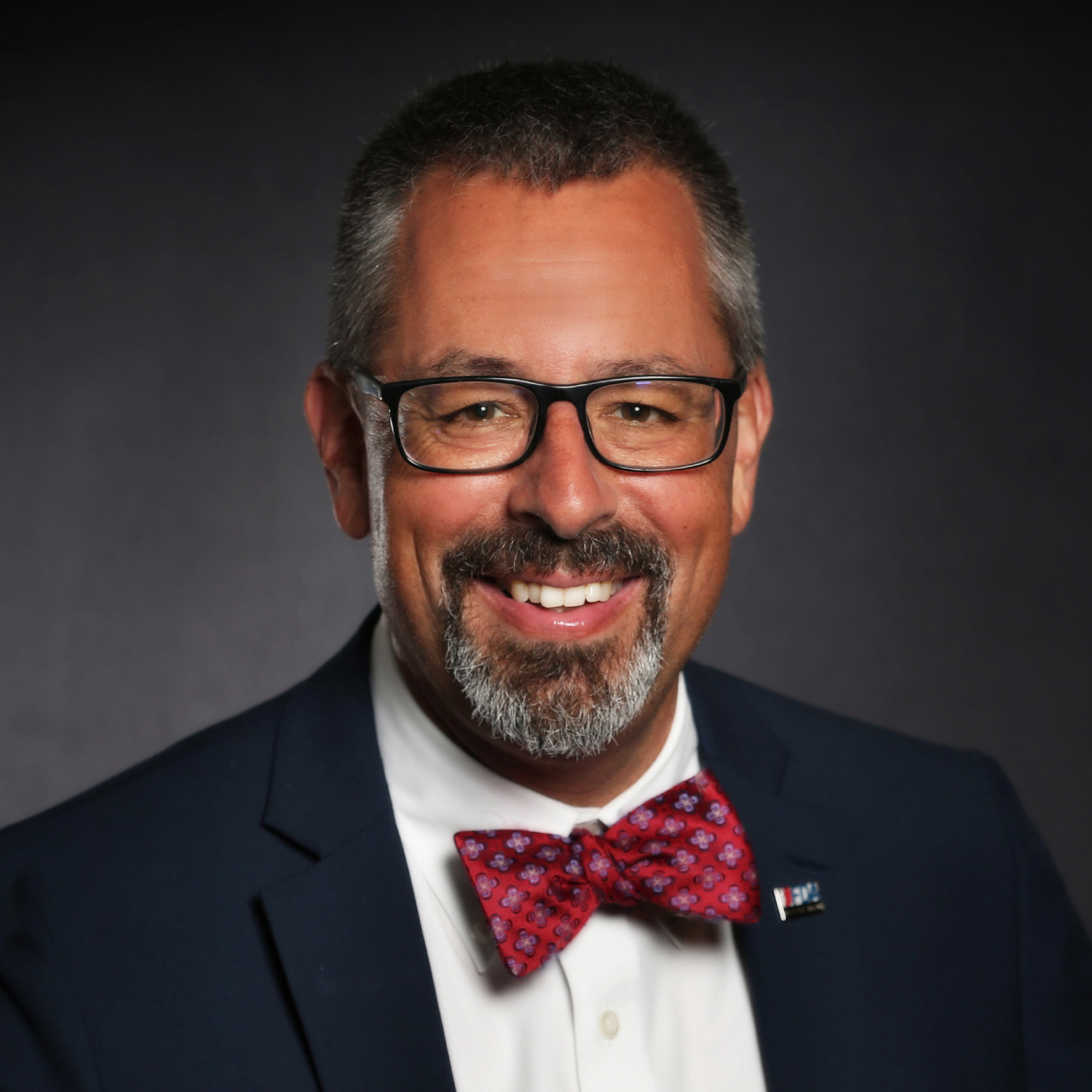 Andy Clayton, CFSP
Executive Director, Indiana Funeral Directors Association
Andy Clayton, CFSP, is a second-generation licensed Indiana funeral director and current Executive Director of the Indiana Funeral Directors Association. A graduate of Mid-America College of Funeral Service and Indiana University, he has been actively involved in funeral service since 1991.
Andy is a Past President of IFDA, 2013-14; a past member of the Indiana State Board of Funeral and Cemetery Service; past Indiana Policy Board Representative to the National Funeral Directors Association; and a lifetime Certified Funeral Service Practitioner, CFSP, through the Academy of Professional Funeral Service Practice since 2002.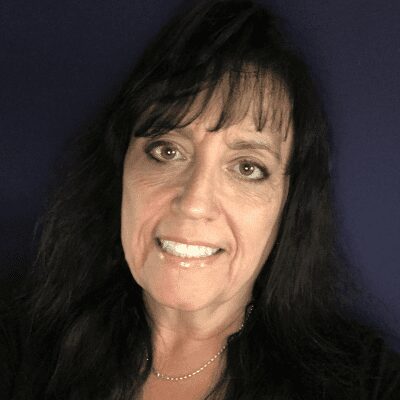 Linda Findlay
International Grief Institute
Linda Findlay has served the bereaved since 1994. She is a career Professional Aftercare Coordinator specializing in providing aftercare services and resources for the funeral industry, hospices, and faith based organizations. She has created and facilitated hundreds of workshops, remembrance services, and support groups across the nation. She is a lay counselor for a Christian Care Ministry in South Carolina.
PHONE: 315-725-6132
EMAIL: linda@internationalgriefinstitute.com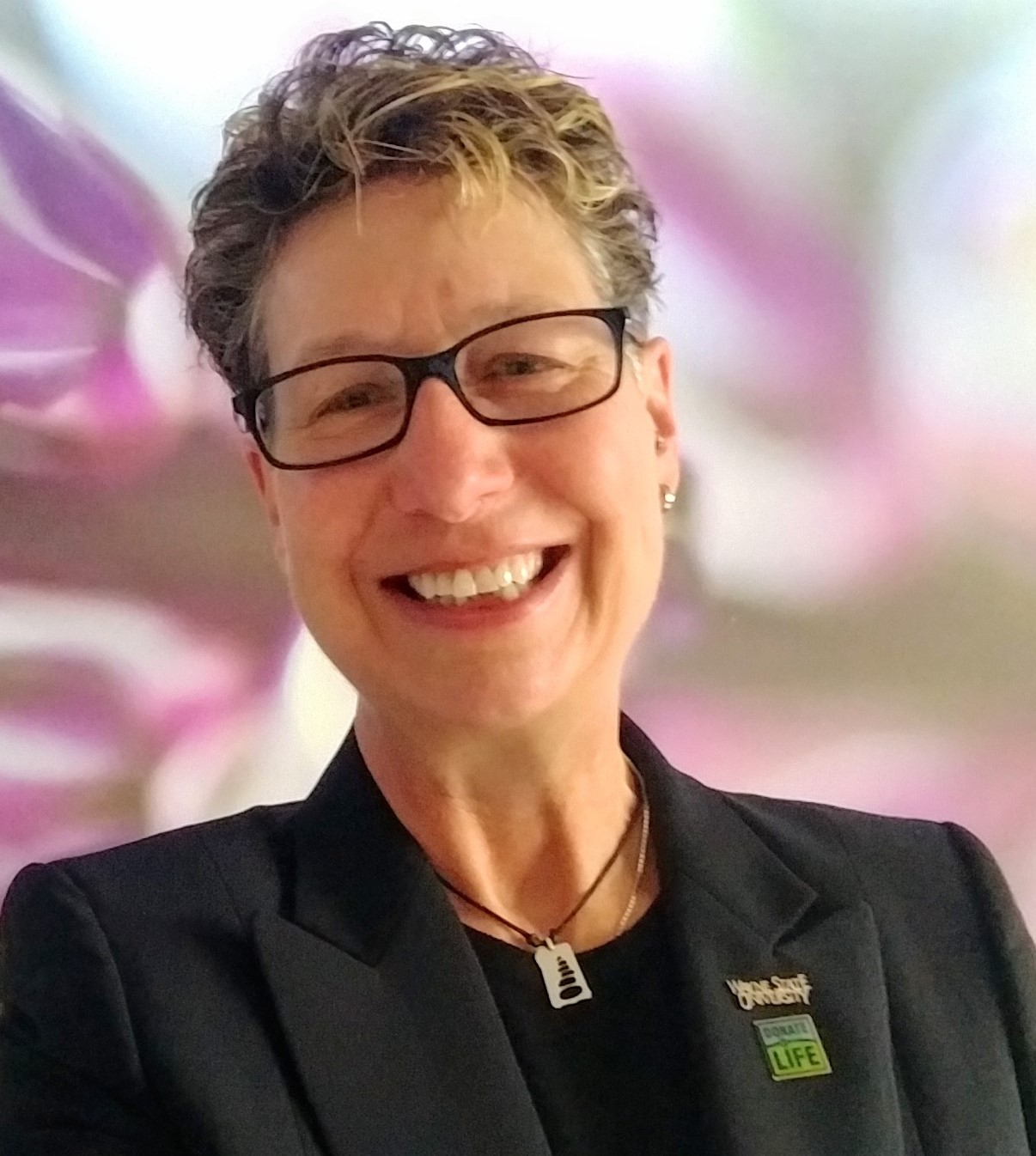 Sharon L. Gee-Mascarello, CFSP, MBIE
Author, Educator, Funeral Director/Embalmer
Sharon L. Gee-Mascarello is a Michigan-licensed Funeral Director and Embalmer, retired educator in the Mortuary Science Program at Wayne State University, Detroit, and author of the latest version of Embalming: History, Theory, and Practice, 6th edition, (McGraw-Hill, 2022). Considered the gold standard by the American Board of Funeral Service Education, over 300 new photographs appear in this first full color edition. Gift of Life Michigan recently named Gee-Mascarello as their Champion Funeral Professional of the Year in appreciation for the work she does to build positive collaboration between funeral homes and organ procurement organizations. Her professional relationship with GOLM and various OPO's in the country generated a complete revision of Chapter 18: Preparation of Organ and Tissue Donors. As a young person, Gee-Mascarello predicted she would pursue a career in either journalism, clinical psychology, or veterinary medicine. Instead, many personal losses lead her in the direction of funeral service. Gee-Mascarello believes that the kindness imparted through human touch is a hallmark of the helping professions. She cautions that the manner of final disposition selected should never circumvent the fundamentals of postmortem care. Accordingly, she says, "Everyone deserves our efforts to provide a clean and compassionate departure. The final bathing and grooming, the at-rest positioning, and pleasing expression are gestures of our humanity". Gee-Mascarello is often invited as a speaker at funeral service events and in classrooms. She treasures her interactions with students and colleagues, especially when the conversations explore the diversity of ways in which meaningful decedent care is expressed. A lifelong learner herself, Gee-Mascarello often cites the wisdom of Greek Philosopher Epictetus, "We have two ears and one mouth so that we can listen twice as much as we speak."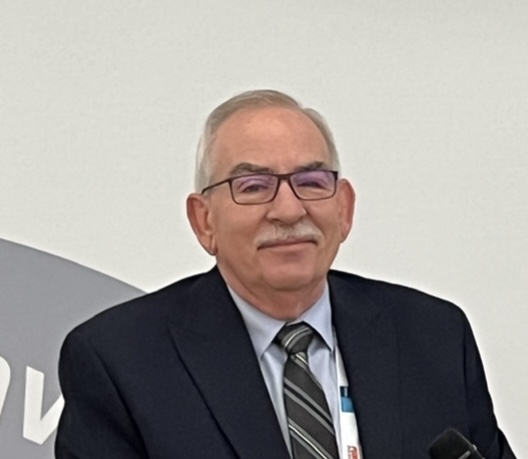 Duane Hills
President, Joseph Gawler's Sons, LLC
Originally from rural Pennsylvania but moved into New York State before attending Simmons School of Mortuary Science in Syracuse, New York. I graduated in 1978 and served a 12 month apprenticeship in Bath, New York. My first licensed funeral director position came the following year in Owego, New York where I remained for two years.
In the fall of 1981 I purchased a small funeral firm in Big Flats, New York that had closed six months prior and named it Hills Funeral Home. The following spring I also opened a monument business at the same location.
In 1992 I purchased a second funeral home this time in Corning, New York. The firm was the Beilby Funeral Home which I successfully ran until I sold both my firms in 1995 to the Loewen Group. I became a General Manager for them operating and managing four firms in the area.
I stayed with them through the Alderwoods and SCI aquisitions with several territory positions.In 2008 I transferred with SCI to a group of funeral homes and a cemetery in Lufkin, Texas where I managed for four and a half years.
In 2012 I transferred to Washington, DC where I became the Assistant Manager at Joseph Gawler's Sons. In four months the position of president became open which I applied for and was promoted. I continue to ho;d the position of President at Joseph Gawler's Sons.
Over the years I have had memberships in Rotary International, fire departments, historical societies, churches, various Lincoln Groups as well as numerous volunteer opportunities to serve the communities I have lived and worked in.
I have served on the DC Board of Funeral Directors. I am also currently licensed in DC, Virginia and New York State. I hold membership also in the National Funeral Directors Association.
In 2022 I self published a book on the history of Joseph Gawler's Sons entitled, "One Block West of the White House." My book has made it into the Presidential Library at the White House, the Law Library at the United States Supreme Court and the Scottish Rite Temple Library in Washington, DC.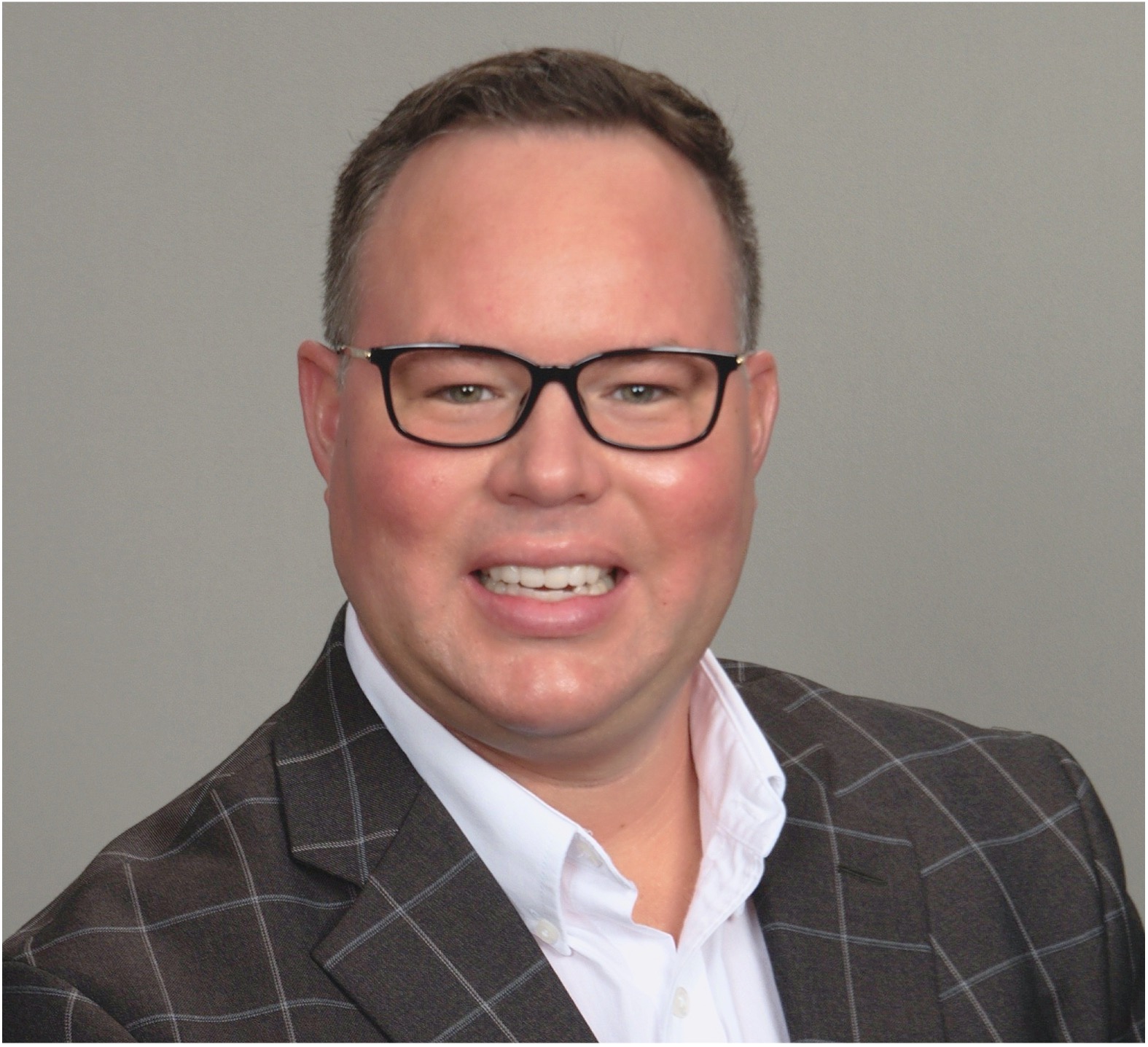 Daniel Hug
Senior Sales Consultant, Ring, Ring Marketing
Daniel Hug, MBA, is a Senior Sales Consultant with Ring Ring Marketing. In his role, Daniel engages with prospective funeral home clients and develops strategies to leverage the power of Google, online reviews and social media to enhance a firm's online presence, leading to more at-need calls and preneed leads. Daniel began his career in the hospitality industry and transitioned into the deathcare profession in 2020.
Ring Ring Marketing has a proven record of helping funeral home and cemetery owners generate more at-need calls, grow their preneed contracts, improve website conversions, brand their businesses with social media, dominate local competitors in search results and protect their market share.
Email: daniel.hug@RingRingMarketing.com
Phone: (440) 547-2783
Website: http://www.RingRingMarketing.com
SPONSORED BY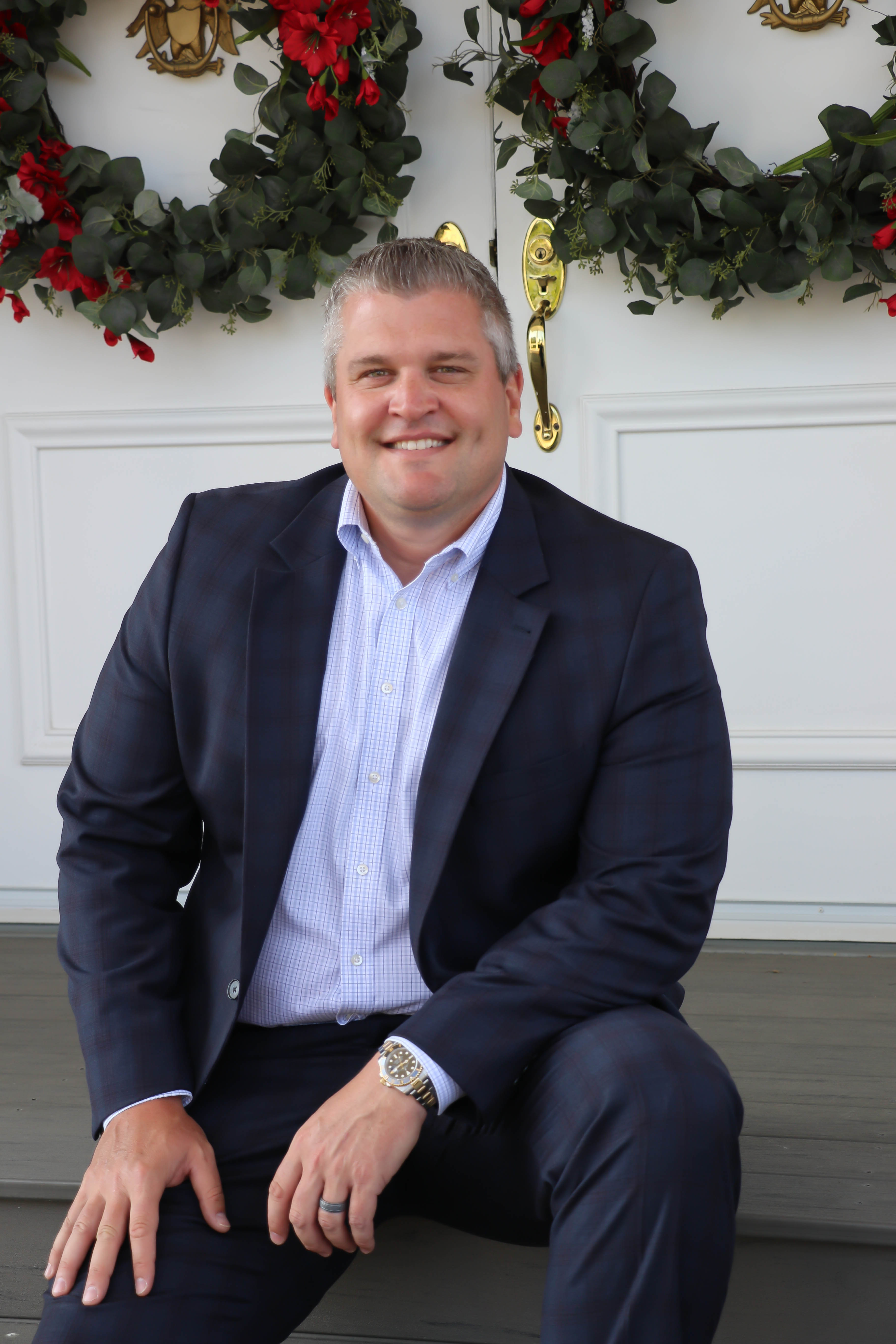 Adam Sanden
President, Brunner Sanden Deitrick Funeral Home & Cremation Center
Adam J. Sanden is President of Brunner Sanden Deitrick Funeral Home & Cremation Center and has worked in the family business since 2007. He is responsible for Controllership duties, Treasury duties, Economic Strategy and Forecasting of the business, and manages HR responsibilities for his staff of 18 employees. Adam grew up in Mentor, Ohio where he attended Lake Catholic High School. Sanden earned his BSBA in Accountancy and MBA from John Carroll University. He also attended Lakeland Community College.
Prior to joining the family business, Sanden spent 3 years in private and public accounting. Adam is actively involved in community events, and previously sat on the boards of Painesville Rotary, Lake Health, the Citizens Financial Advisory Committee for the Mentor Public Schools, Leadership Lake County and The Mentor Area Chamber of Commerce. Currently, he is the Treasurer of Citizens for Lake Metroparks. He was profiled as "One2Watch" by Inside Business Magazine for his work in the community, and also received a "Top 4 Under 40" award from the Lake County Chambers of Commerce. He is a member of The American Institute of Certified Public Accountants and The Ohio Society of Certified Public Accountants.
Recently, Adam has gained national attention by speaking to state Funeral Associations about best practices in the funeral industry. He has presented to associations from Ohio, Florida, Illinois, and Idaho (just to name a few) where he shared his knowledge and expertise about the "business" side of the funeral industry.
Adam enjoys golfing, hunting, watching football, and spending time with family and friends. Adam resides in Mentor, Ohio with his wife Reneé, and children Leo and Cora.
SPONSORED BY

Convention Exhibitors
Vendors CLICK HERE for trade show space & sponsorship information!